Well. It's been a busy year! Lots of saddles to the UK but also to Australia, New Zealand, South Africa, USA, Canada, France, Saudi Arabia, Japan and more! Many were Suzannahs but also in demand were the Suzannah Mono flap, Gazelle, Impala, Nyala, Grandee & Lynx. We fitted them all and most had "Designed to Order " modifications, for example shorter or longer flaps, different blocks, deeper or shallower rear gussets, special leathers, contrast piping. Here are just a few stories in brief:
Nelle from New Zealand has a lovely big boy, Popeye and wanted a saddle for working hunter classes and hunting, seen here doing it in style (but not yet in his new saddle!). Nelle is 5" 10" and Popeye 17 2hh with a high wither but quite broad with it. Nelle struggles to find a saddle which is forward cut enough and has the length of flap she needs. She also likes an event type jumping saddle with a bold knee block. The answer: a Gazelle with longer flaps for Nelle and deeper rear gussets for Popeye! As I write, their saddle is nearly ready to ship.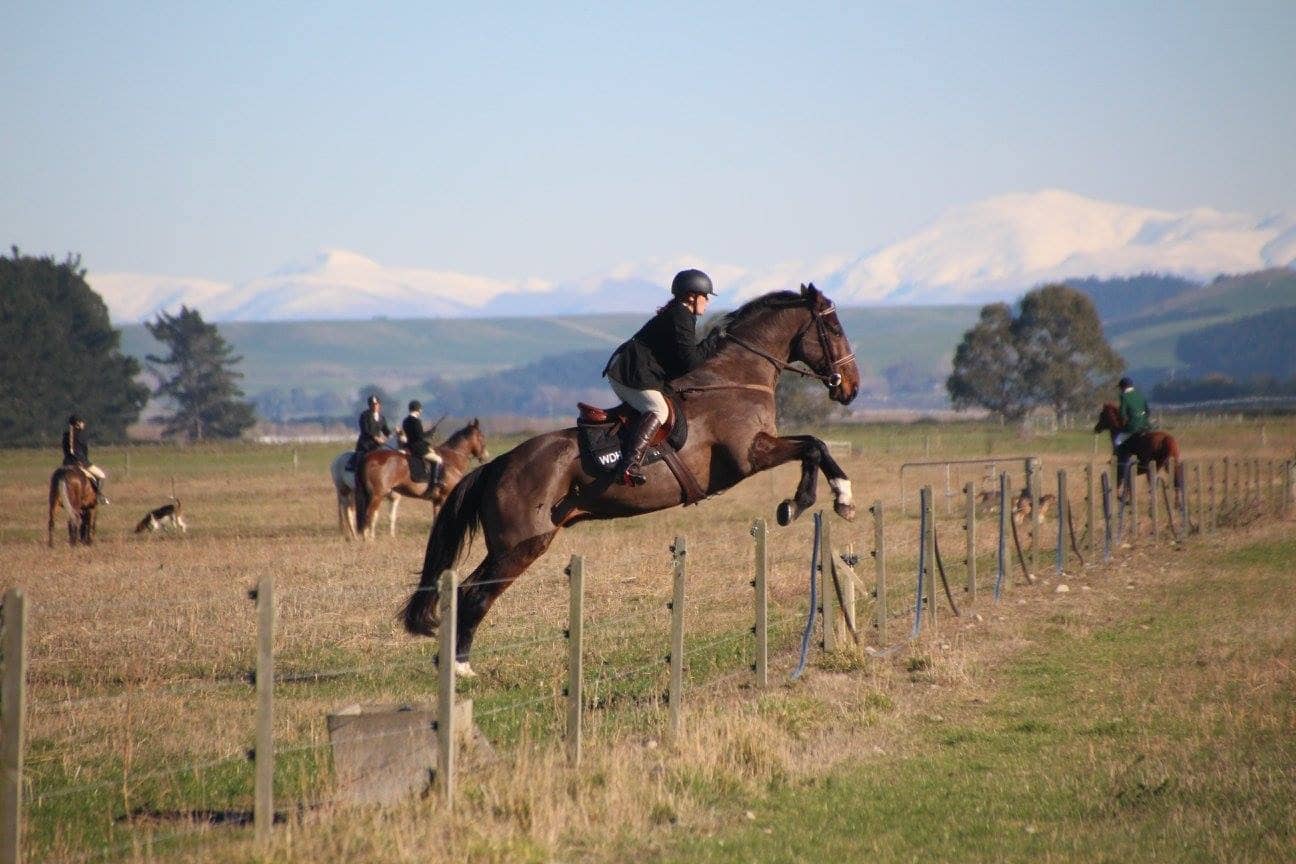 Dolly from Australia had a Suzannah for use on several horses. Her particular need was to accommodate her long legs! She wrote to us:
"Have ridden in the new saddle on 3 different horses. I have to admit I was not looking forward to riding in it as brand new saddles always have such stiff flaps.  Well, It was awesome!  I can't believe how good it is to have those two extra inches in length!  Finally my top boots aren't hooking on the bottom of the flap.  The deeper seat is beautiful as well!  I am so happy with it.  Couldn't believe how good it feels and it is not even broken in yet!"
Corrina from Canada had a lovely Gazelle. The seat and pads were made up in black calf skin and the skirt and flaps in dark havanna Supplex. The rear gussets were slightly deeper for fit. Corrina wanted a secure saddle for jumping and she wanted it to be especially comfy….hence the calf skin and Supplex!
Joanne from France was another candidate for a Gazelle. It was a long saga for Joanne with a happy ending! After contacting us about a saddle, she had a riding accident, then changed horses and had a long wait for the new one to arrive from Ireland. ….he's gorgeous! So in the end we fitted the saddle to the new one and it all ended happily with a successful show jumping outing! Photo hopefully to come!
Yuka from Japan chose a Roella, which is a narrower twist version of the Suzannah. Yuka didn't need the saddle fitted to a particular horse, it was for use generally on Thoroughbreds. Her first thought was a medium fit but we advised a medium wide unless the horses were the really skinny type. However, Yuka needed the saddle fitted to her! She is petite and Japanese people have proportionately shorter legs. So, Yuka had a 16 1/2 " seat with much shorter flaps than standard. Ian and Ideal put their heads together to work out what length. The saddle was made up in special leathers: Memel Solid skirt & flaps and Grippy Hide seat & pads. Yuka asked for a brass nameplate on the back of the cantle to read "Yuka & Horses"! Yuka wrote us a lovely message made lovelier through the translation (she does't speak English)! Our thanks to Yuka's English sister-in-law for help in our communications and and our appreciation too for online translation tools!
"Hello Jane
I'm sorry , my answer became slow.
Roella is my ideal saddle!
In the form that is easy to sit down. The seat is tender, and without too being wide, it supports the knee block kindly without being too obstinate. It is easy to ride on because I have shortened flap
leather.
As it is soft and is light, it fits a horseback kindly.
"The medium wide" was right.
Roella is moistened and I have not yet poured the oil as it is soft.
I intend to wait until leather wants oil.
The summer of Tokyo was very very hot, and nobody were in the club not to be able to ride a horse, but in September, everybody came back to the club little by little. I introduce your shop if somebody shows interest in my Roella!
Thank you Jane,
Thank you very much. Take care."
Stacey Donnelly from Talesend Farm, Somerset, Virginia USA ordered a Nyala primarily for her son Neil and his competition horse, Fool Proof but for her use occasionally too and also perhaps on their other horse, Darcy, the chestnut shown here. The horses were not too far apart so it was possible to accommodate the two.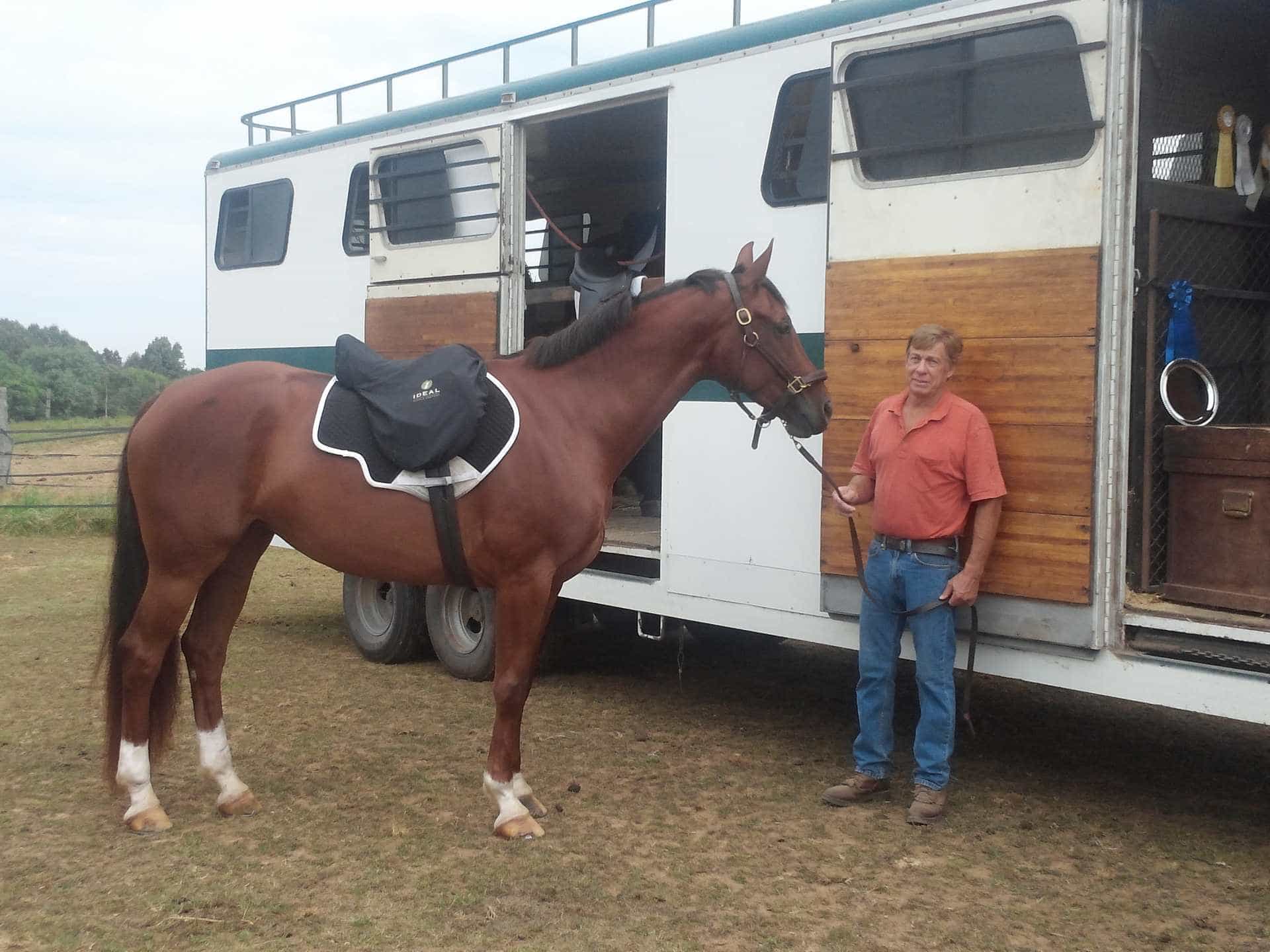 Neil & Fool Proof are competing successfully with a string of successes & top places in Horse Trials this year. They are entered in their first CIC 1* at Morven Park at the end of September. We wish them a great day!
Here is a video of Neil and Fool Proof jumping at Middleburg HT in June…..in their Nyala!!!! I think you will agree Neil rides not only successfully but beautifully too and is a joy to watch…..
 Middleburg HT 2016 Prelim 1st place.mp4
If anyone is interested in sponsoring this talented your rider, please get in touch and we will forward your details.
Sarah from Saudi Arabia ordered a Lynx Twin Flap for her horse Twilight. The saddle was to have Jessica style knee rolls and no thigh rolls. She found it impossible to find a dressage saddle in Saudi and (we are glad to say) found us! Asked about her saddle, she wrote :
" I looooooove it ):" 
Here are Sarah and Twilight looking very elegant….and comfortable and relaxed too!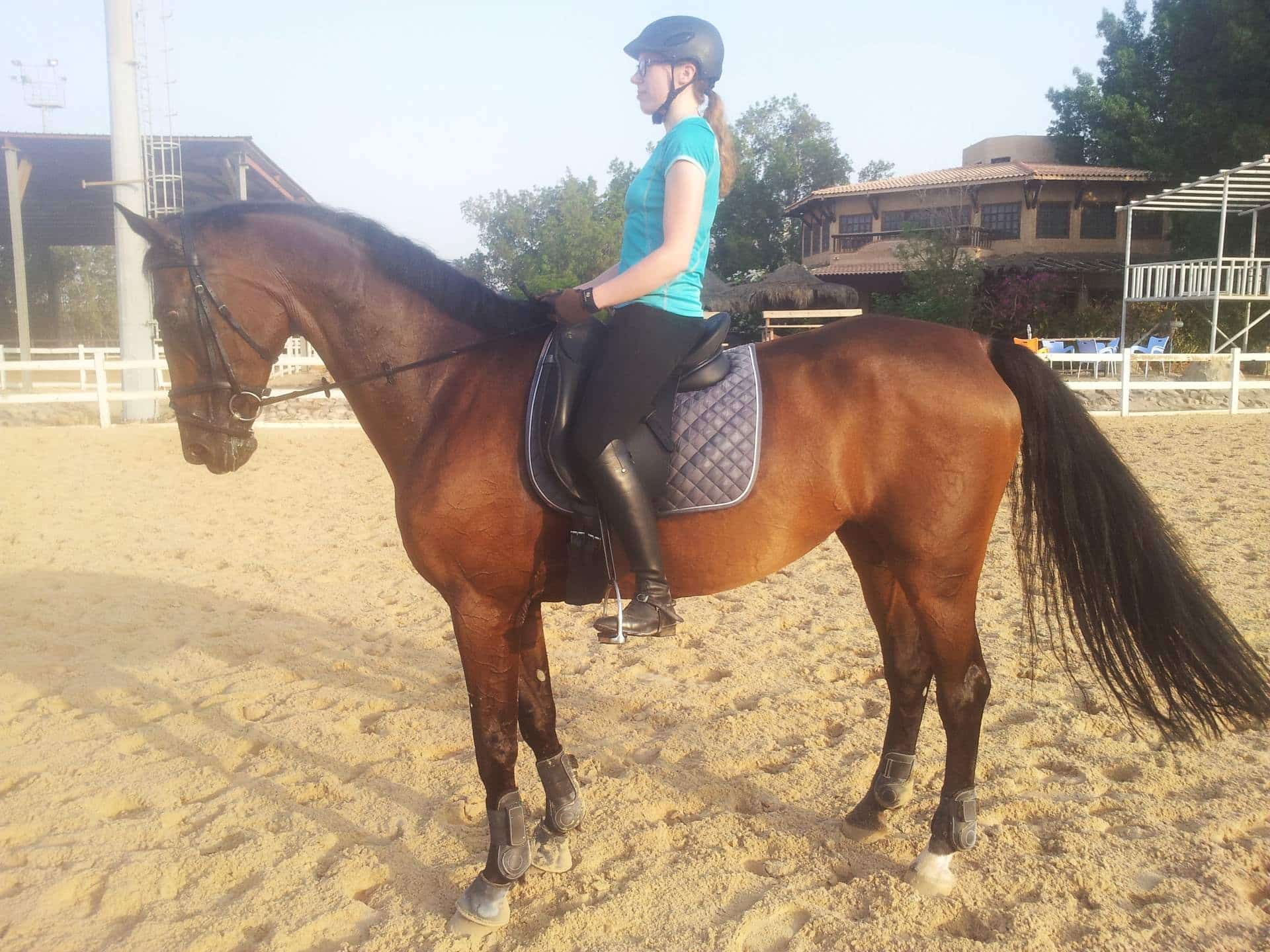 To finish my roundup, let's return briefly to the UK. Suzannah's were often the choice for dressage saddles, not only the original Suzannah but the new mono flap version too. Also successful has been the new FWB GP saddle designed on a hoop head tree for the extra wide. Some saddles were made to a very individual spec, for example an Impala for a customer in Essex had deeper knee rolls, was more forward cut, with Buffaloe skirt & flaps and Grippy Hide seat & pads finished off with Cognac piping! As ever, we have seen a great variety of horses, (even an Orlov Trotter!), who turn their hand/hooves to a great variety of things! Our job is to help them do this in freedom and comfort.
Till next time!…..