Our mix of business, UK and overseas stays around 50:50. The USA is an important overseas market for us, as are Australia, New Zealand and Canada, Europe much less so for now, surprise surprise!
Thailand joined our list of countries this year when we supplied a dressage saddle to a trainer of King Power's horses in Thailand (the other love of the family after football). The saddle was a Suzannah Monoflap to specification to be mainly used on a KWPN who is destined to emulate his wonderful stable companions. We were very kindly allowed to show you these amazing photos!
Desiree Maile Lavilla with Ulambo, sitting in his custom made Suzannah Monoflap Dressage saddle.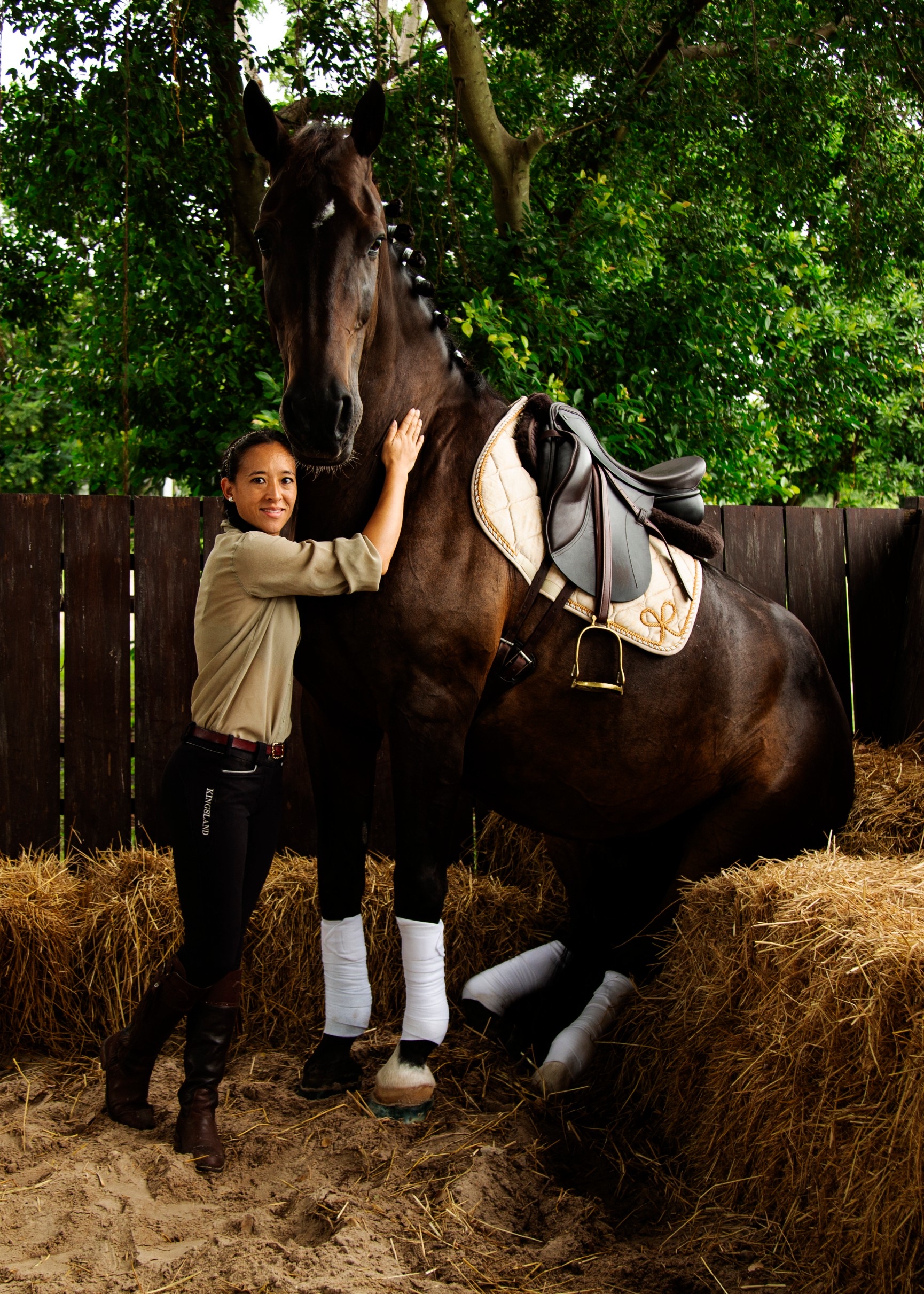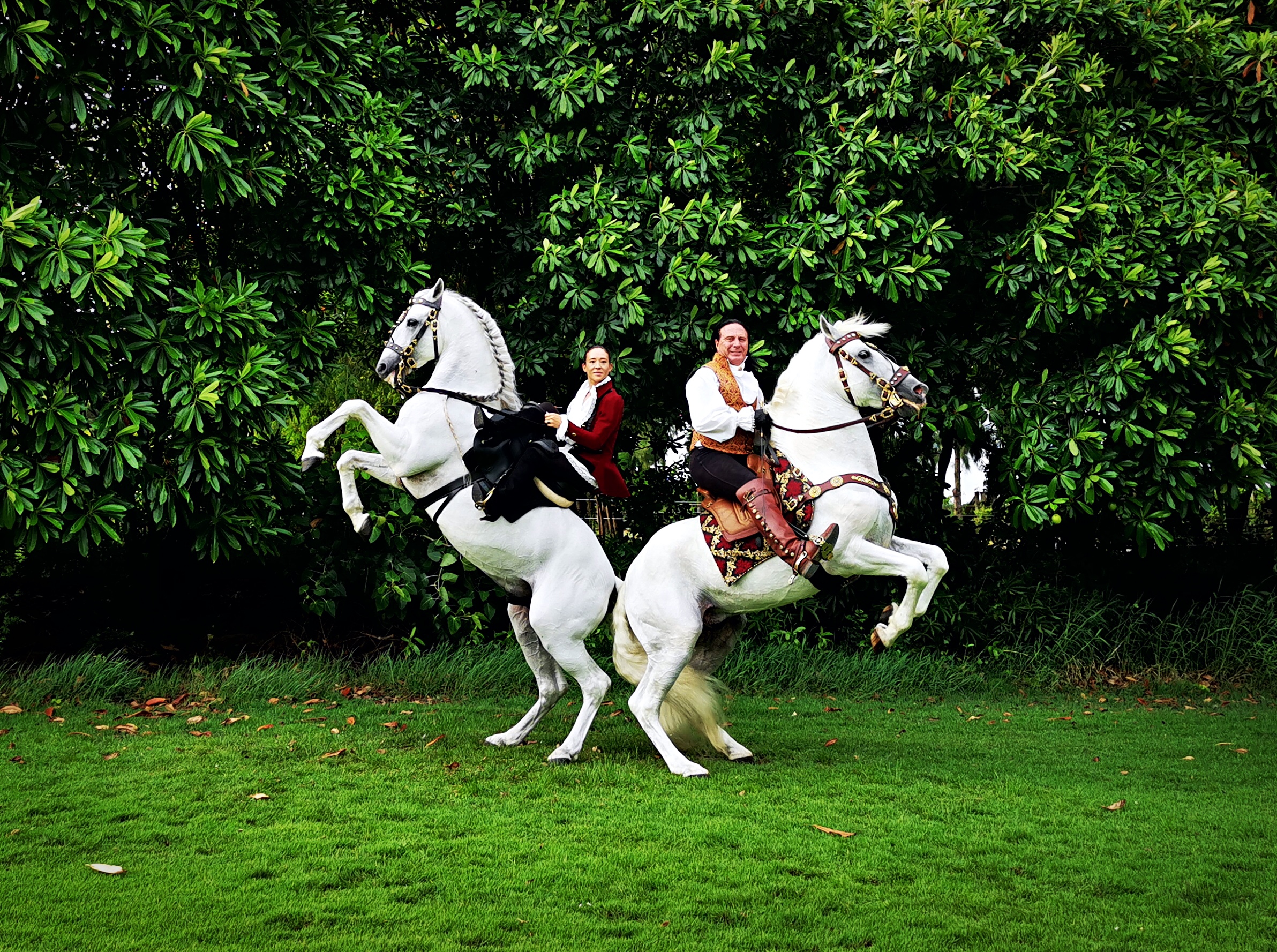 As I write, an Ozelle is on its way to Iceland. These wonderful photos are very evocative of the horse world in Iceland. Our thanks to those who have let us share them with you. A pic of the saddle we sent will soon be on its way!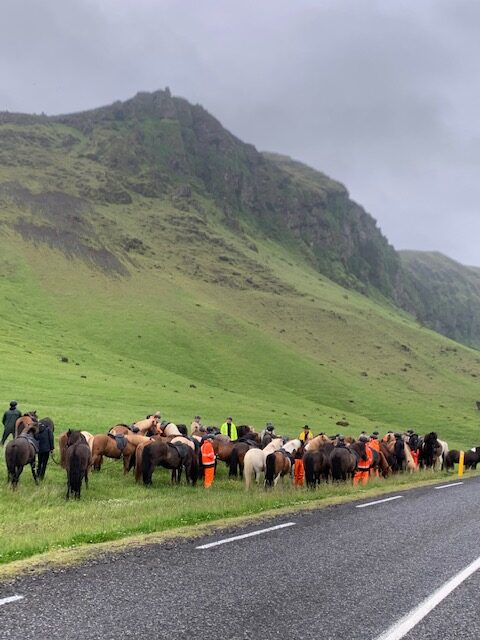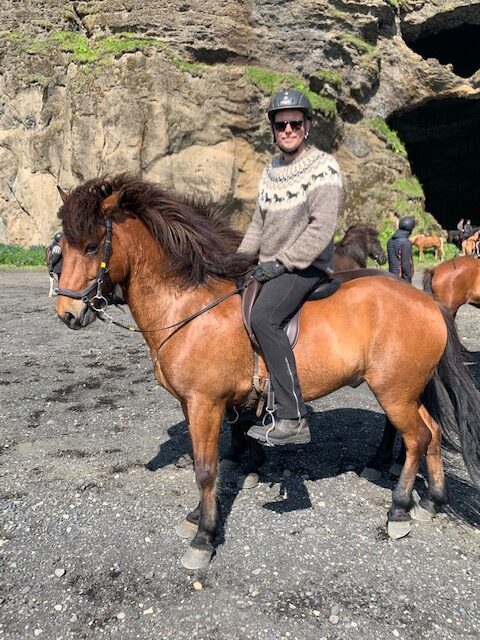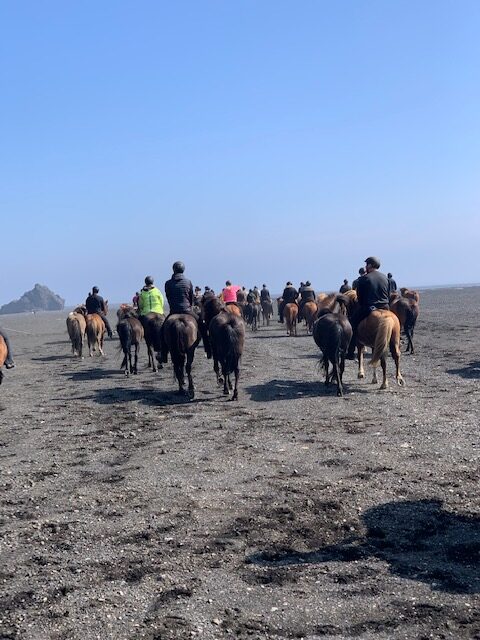 In the USA, we have built up a great relationship with Rosehill Dressage, a dressage centre in Michigan and supplied many saddles, mostly the Suzannah Monoflap but also the Styletta and Olivia. But more on this in a later post! 
Trends over the months have been the ongoing success of the Suzannah Monoflap but also the Impala, both the dressage and the jump and the Pro of each. The Gazelle deserves a mention too!  Nearly all saddles have been to a very individual spec for fit and "look" through the Designed to Order service but notable in the last few months has been the number of saddles built on a different tree…………Impala Pro on an H&C tree, Impala on GPX (Grandee) tree, Impala Pro on Gazelle tree, Working Hunter on GPX tree, Nyala on Jessica tree, Suzannah on Jessica tree. The purpose being for the rider to have the saddle they want and the horse to have the tree it needs!
Erin from NY State in USA didn't need a different tree from his owner's choice of saddle! Here he is enjoying his two new saddles: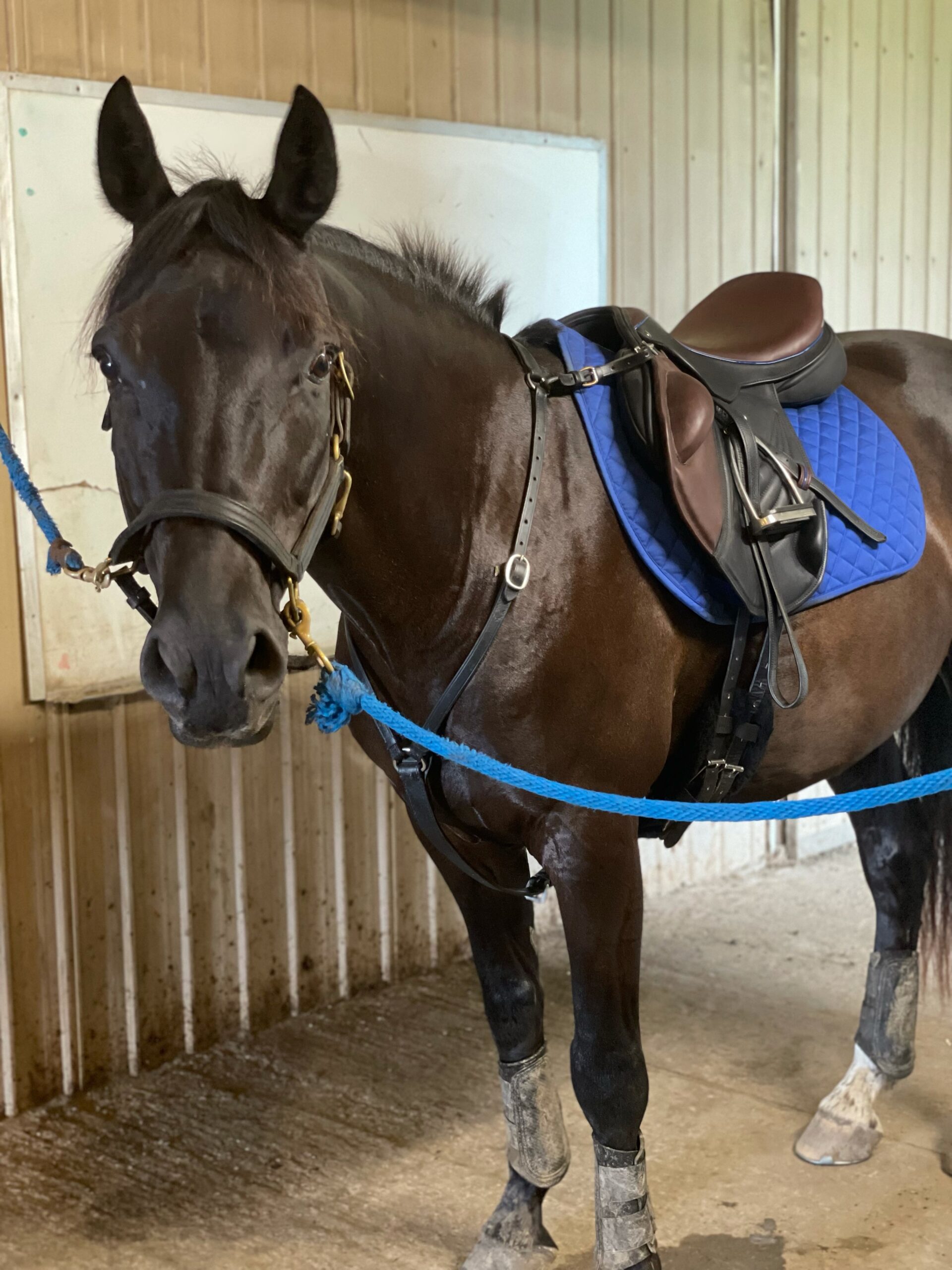 Gazelle 1550 jump saddle in military & black with royal blue piping. This saddle was made more forward cut than standard & with longer flaps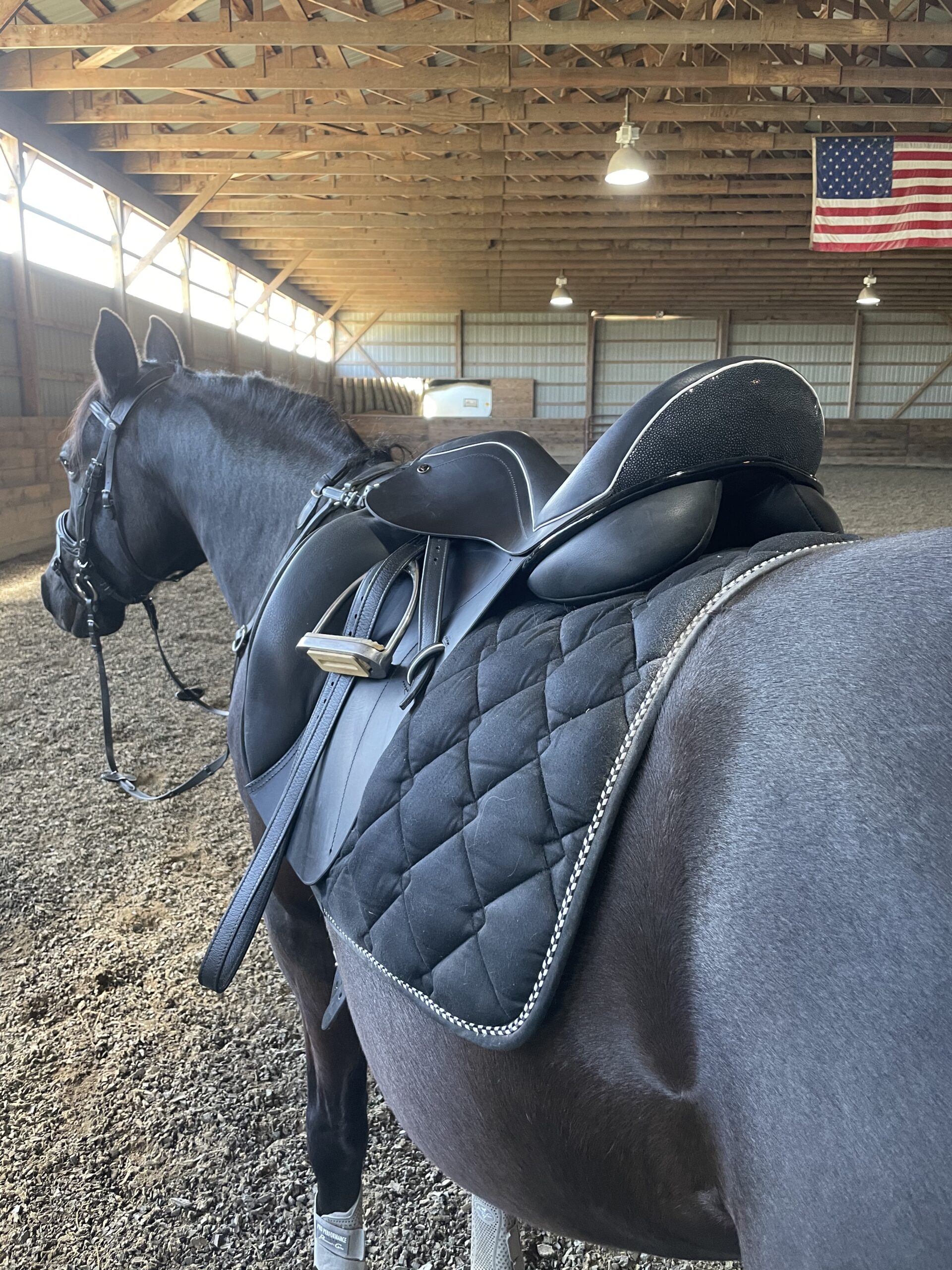 Suzannah Monoflap Dressage saddle with white welting, black patent rolls & forepiece and Stingray cantle.