Black saddles with white piping and/or white stitching have been quite a thing this summer!
This saddle, an Ozelle and made for a Spanish horse in France is in black Buffaloe with suede seat and pads with white stitching…..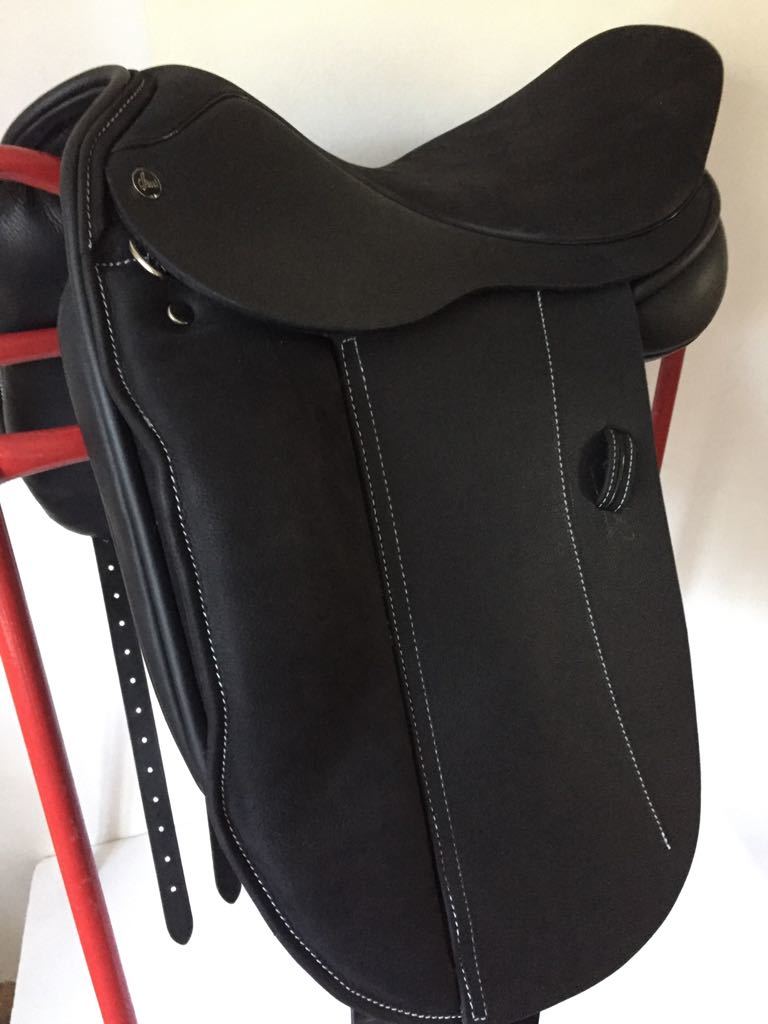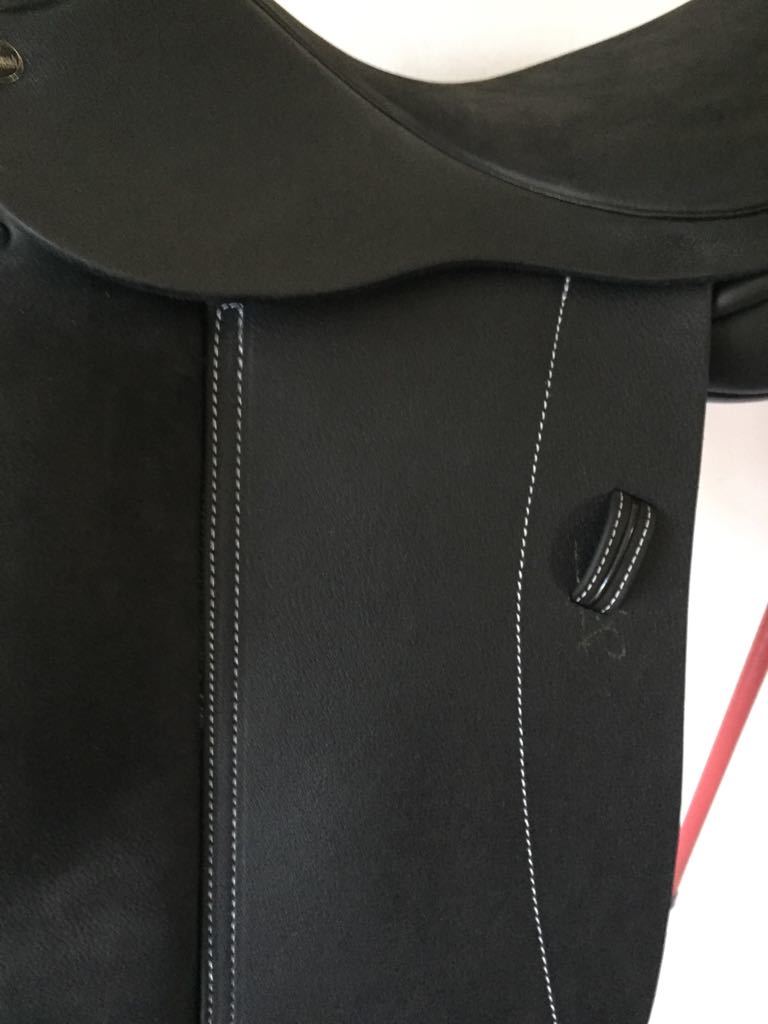 and this saddle, a H&C Wide Seat Jessica, made for a Hafflinger in Switzerland has both white stitching and piping…..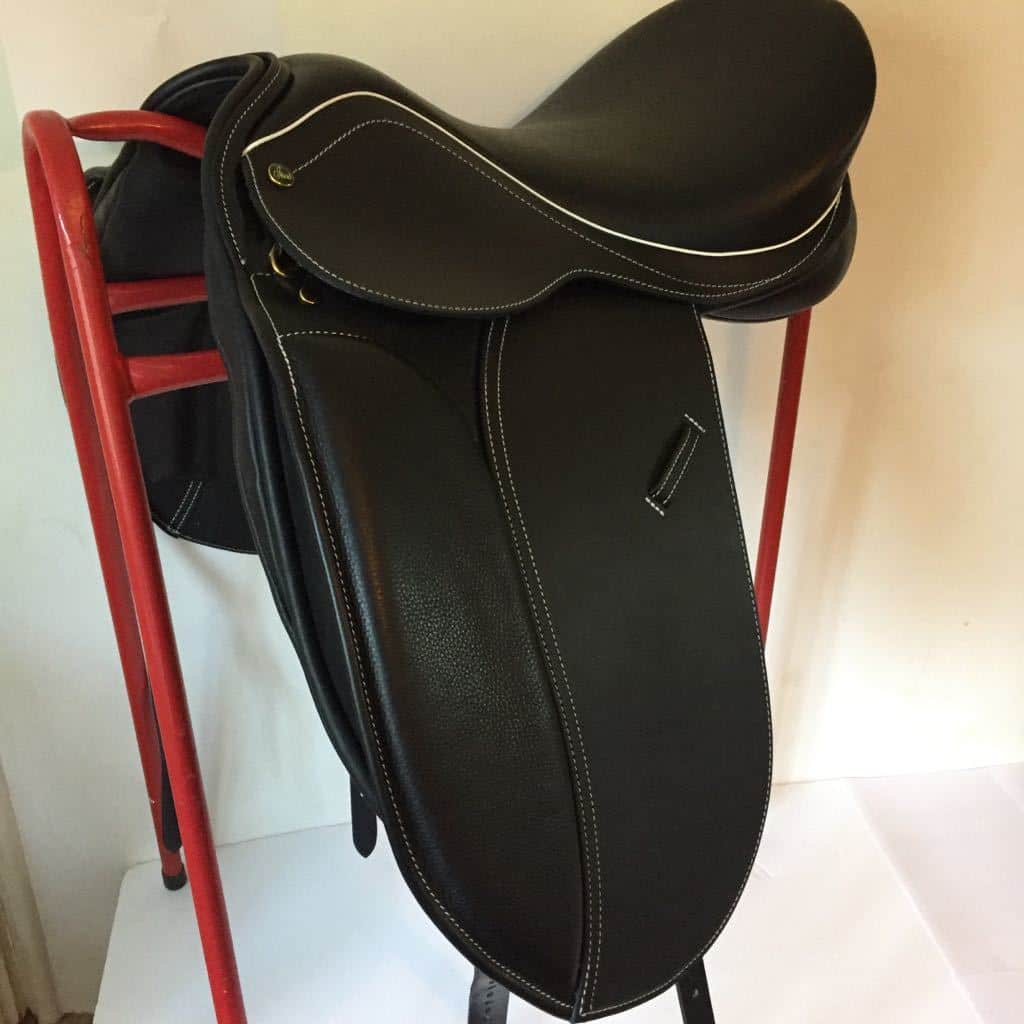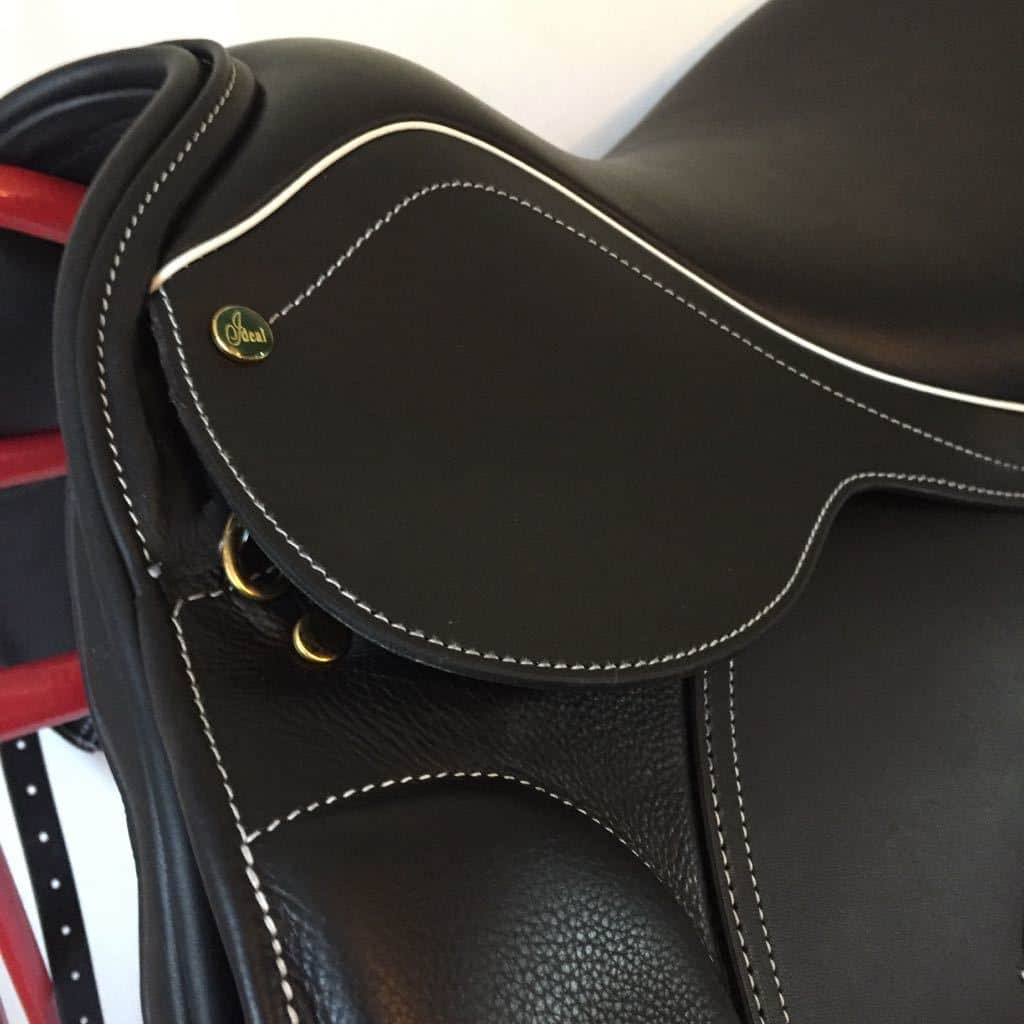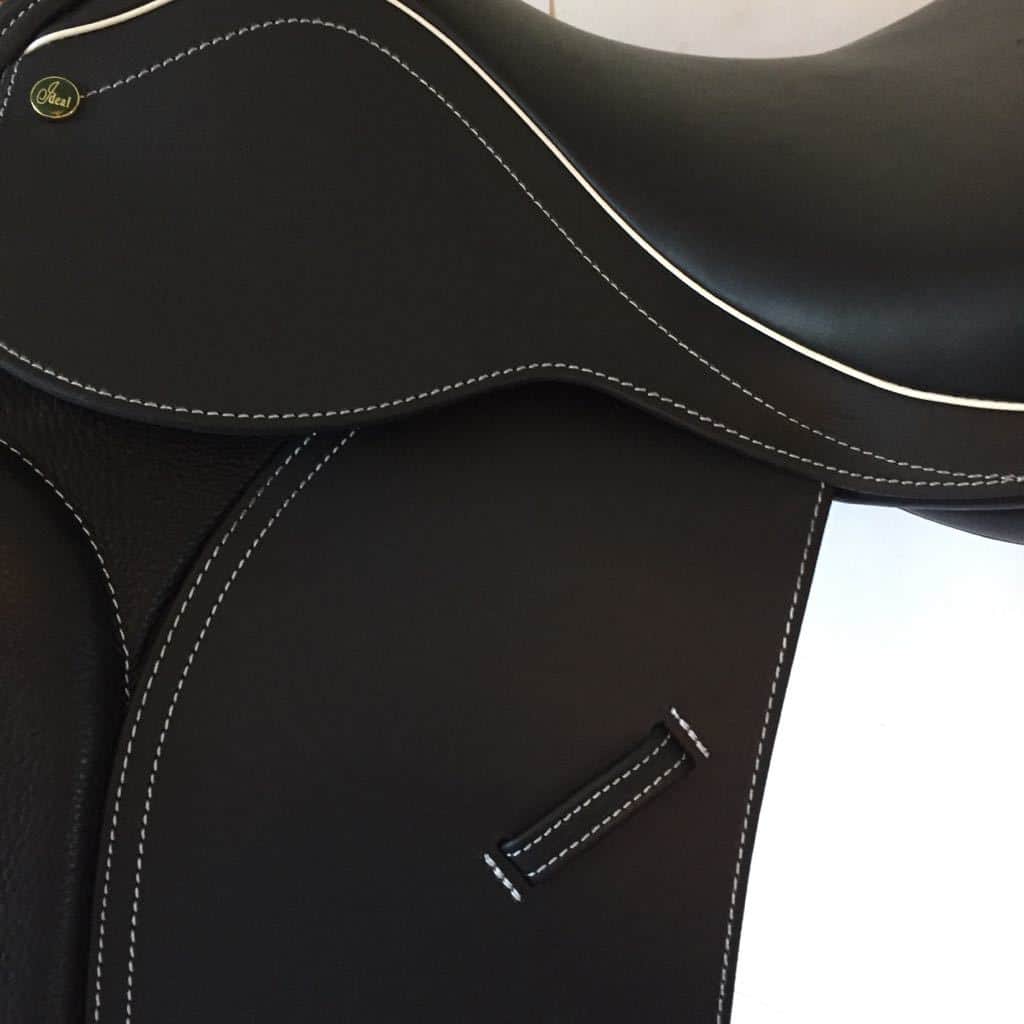 To complete the picture i.e. white stitching, white piping and white patent moon we have a Suzannah in the making for a lovely piebald dressage horse in Ireland. Photos to come!