17 1/2″ MW. Ranch French calf with white stitching. Extra long flaps. Foam panel. Used.
Suit leggy person who show jumps!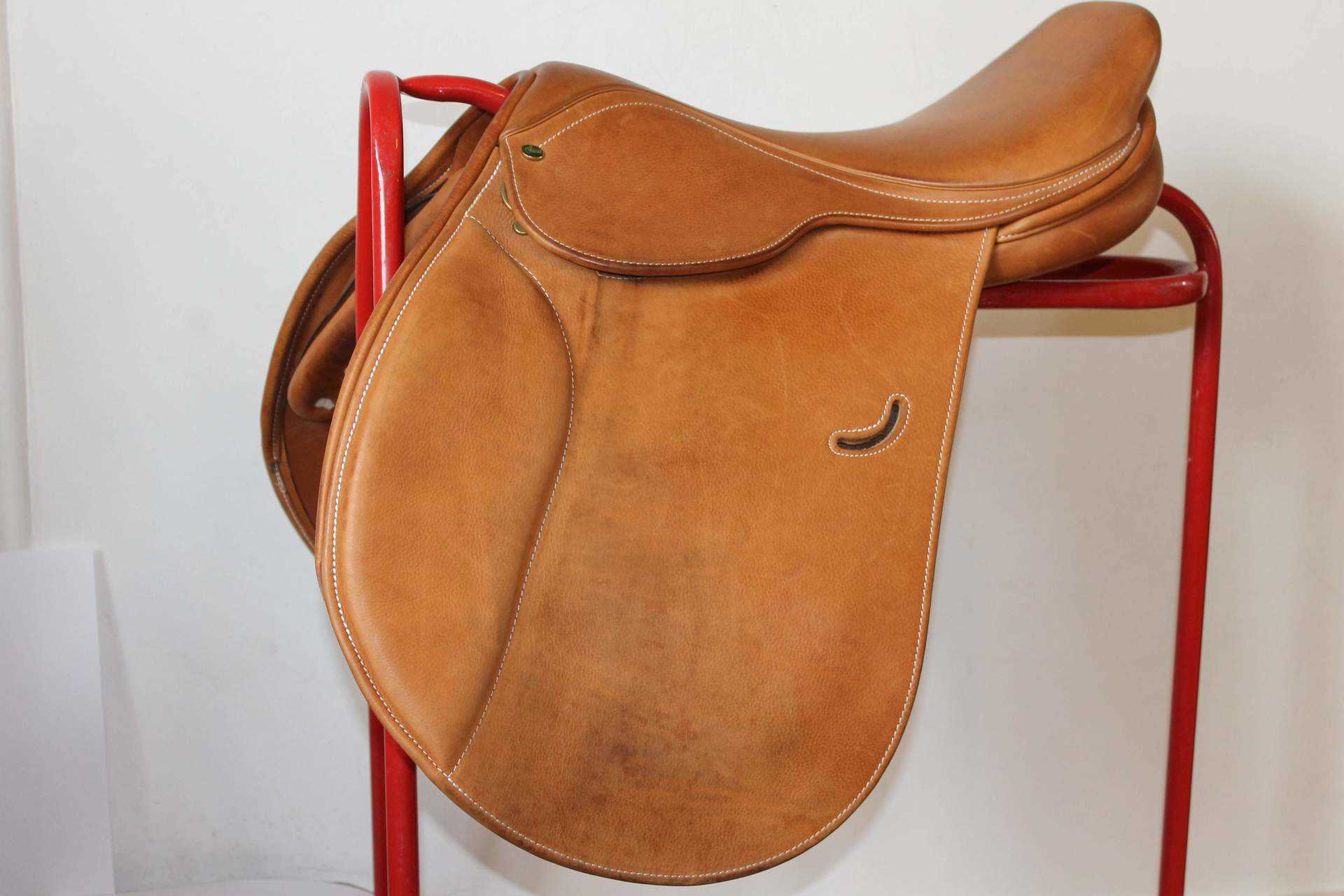 All special offer saddles can be sent to you as they are or fitted to your horse or pony as described on our web site. We fit UKwide and Worldwide. Ian can visit within London and the home counties and a bit beyond!