This is an exotic version of this lovely twin flap dressage saddle (Black 17 1/2″ MW) with special detailing on the flaps and patent roll and piping.
Here is what Ideal say about the Majestic: Designed to suit the high withered, flatter backed Warmblood dressage horse, the tree has a narrow twist broadening out to a wide seat to allow the panels to fit as broadly as possible. The deep, super soft Latex seat gives a perfect dressage position combining perfectly with a cupped knee wedge. Featuring Barclay's shock absorber panel system the Majestic is constructed exclusively on the Beebee & Beebee PSG dressage saddle tree.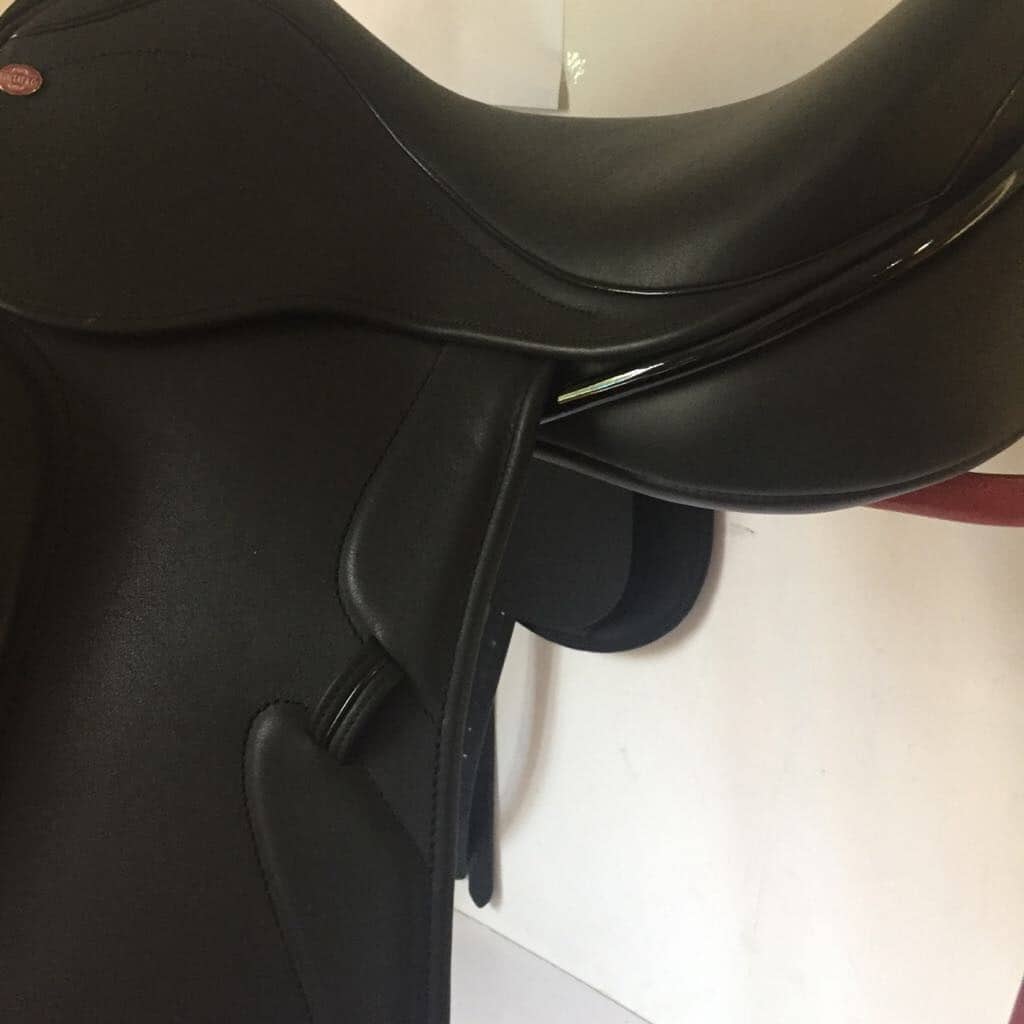 All special offer saddles can be sent to you as they are or fitted to your horse or pony as described on our web site. We fit UKwide and Worldwide. Ian can visit within London and the home counties and a bit beyond!